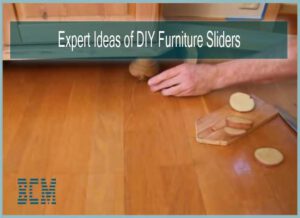 Moving humongous furniture is not the easiest thing but it doesn't mean that you abstain from providing your room or shop a new appearance.
Whether you are a weak man or an aged woman, with the help of furniture sliders you can easily slide your furniture to the desired place.
Moreover, these sliders firmly stay under your furniture legs to avoid any kinds of accidents.
The good news is that you can easily craft an awesome slider using your unnecessary household things and most importantly you don't need to spend plenty of time and money to build this useful tool.
Here I will discuss the detailed process of making a slider. So, let's start our DIY furniture sliders project.
You may also love to read: DIY Furniture Grippers Tutorial
Expert Ideas of DIY Furniture Sliders
Furniture sliders are extremely important objects for homeowners. It looks very simple and also makes your life simple. It can keep you away from back injuries and other harm caused by lifting wardrobe, showcase and other heavy furniture.
In the following section, I will share ideas about 3 types of homemade slider making process for furniture.
So, what are we waiting for?  Let's begin making furniture sliders
Using Plastic bowl and foam
Things needed
Plastic bowls
Some foams
Knife
Glue
Cloth
Marker
Sandpaper
Measuring tape
Measurement
First of all, you need to measure the length and width of the legs of that furniture that you are going to move. Use the measuring tape and a marker pen to take the measurement precisely. Remember, all the legs of a movable maybe not are equal in size. In that case, it is better to calculate the width and length of all legs of your furniture.
Write down all the measurements in a paper or your mobile's notepad and proceed to the next step.
Cut the Plastic Bowl
Now that you have taken all the necessary measurements, it's time to cut the plastic bowl and the foam according to the length and width that you have noted down earlier. You can give them a square, diamond or any other shapes but I would recommend that you make them round. Moreover, round shape sliders adjust well with furniture legs most of the time.
It is a good practice cutting the plastic bowl one inch larger (both height and width) then the actual measurement. It will help the foam attach comfortably on the surface of the plastic.
Use sandpaper
Sanding is a very important part of this DIY project. Use abrasive sandpaper to sand down the spiky edge of the plastic bowl. Because these sharp edges can put ugly scratches on the floor of the room especially if the floor is made of hardwood.
If you don't know how to sand plastic materials then please seek help from an expert. However, it takes 2-5 minutes to sand down each slider.
Attach the foam
Foams are mainly used to hold the legs of the furniture firmly which ensures that the plastic bowl does not get damaged by the weighty and sharp legs of furniture. Carefully place the foam inside the plastic container and use an all-purpose glue to fix the foam with the plastic bowl tightly.
Let them dry overnight and test the furniture slider the next day.
Testing and checking
When the plastic and foam are attached firmly with each other and the glue is properly dried up, you should test whether the furniture sliders are working perfectly or not. To check that put a slider under each leg of furniture. Gently push the furniture forward and backwards. If your furniture is moving or sliding without putting too much pressure then you are fine.
If it isn't moving or sliding, you should check the outer surface of the plastic bowl. Sand down this outer part again and make it smooth and polish. Now, check once more. I bet this time it will work.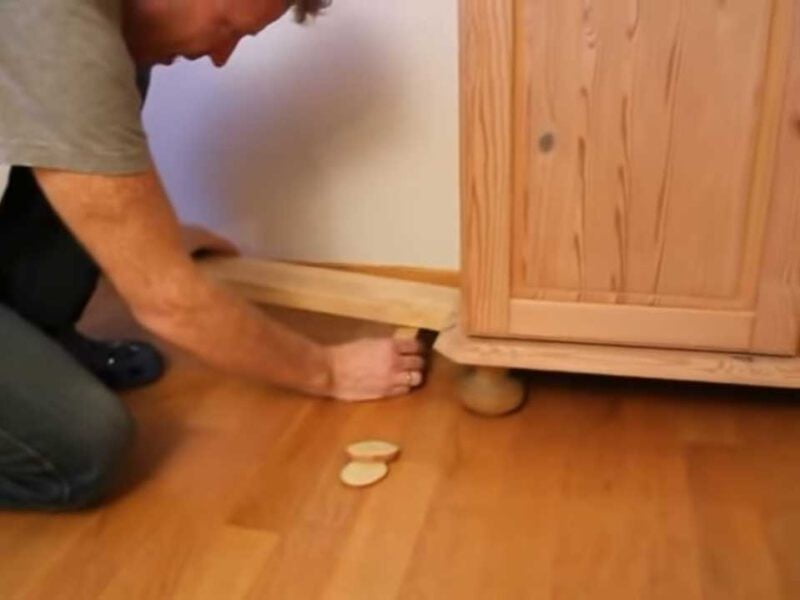 Using Potato
This is an easy way and you need some big potatoes and a sharp knife to make furniture sliders. All you need to do is to take the big sized potato and slice it up according to the shape of your movable. After cutting the potatoes, insert them under the foot of your furniture.
That's it! Your slider is ready. However, this trick will only work on furniture having small round shaped legs. Make sure the pieces of potatoes are thick enough to cope up with the weight of the furniture. And, don't forget to remove the potatoes from the legs after moving furniture in the right place.
Using vinyl tiles
I think this process is the easiest of all. You just need some pieces of vinyl tiles to do this sliding task. Moreover, these vinyl tiles are very cheap to purchase. Just you need to slip these tiles under the corners or legs of your heavy furniture. So, gently lift the sides or legs of the furniture and insert the tiles and you are done.
Now, you can easily slide your furniture to your desired place with the help of this vinyl tile slider.
IMPORTANT TIPS
Don't push the furniture with huge pressure if it doesn't move smoothly after inserting sliders. Instead, just check whether sliders are perfectly placed on their position or not. Readjust the sliders and it will start working.
Before inserting the sliders beneath movables, make sure that the surface where your slippers will connect is even and smooth. If not, fix the surface first then attach the sliders.
After shifting your furniture to the right place, take out the sliders and insert furniture grippers to help your movables stay firmly on that position.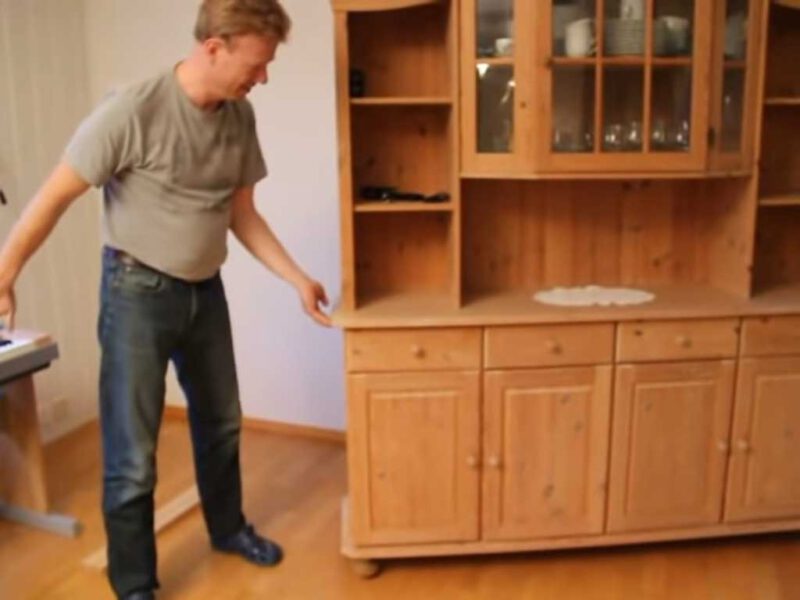 Conclusion
I have shown 3 different ways of making DIY furniture sliders in this article. So, choose the one that you like most. But, the plastic made sliders will last longer and it will serve better. However, you can easily use potato or vinyl tiles if you don't have enough time to make plastic bowl sliders.
Don't forget to share your thought about how do you make furniture sliders and don't hesitate to inform us if you encounter any problem during making these sliders.
Related Links to Know More:
How to Make Homemade Furniture Sliders | Hunker
Move Heavy Furniture More Easily with Aluminum Foil